Big Rig Insurance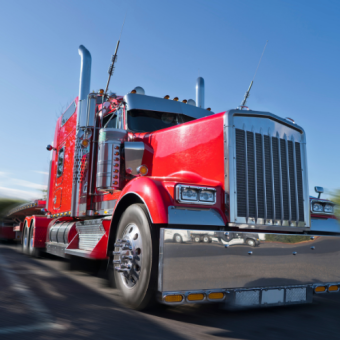 Semi-Truck Insurance
Whether you transport good across hundreds of miles of the country or bringing a local hospital a life-saving organ, truckers keep the world and people moving. We at V.I.V. Insurance know the importance of keeping you going and making sure you can do that by having the proper insurance coverage in place. Semi- trucks need a unique blend of insurance coverages that will protect you, others, your truck, and your cargo you carry in the case of an accident. Here are a few examples of the types of trucks we offer insurance coverage:
Last Mile
Hot Shot
Long Distance Haulers
Non-emergency Medical
Long Distance Haulers
Reefer Truck
Dry Truck
Service Vehicle/ Pickup Truck
Flatbed
Container Truck
Bulk
Bobtail
To ensure your truck and operation properly, you'll need some sort of commercial auto policy that should include auto liability with combined or split limits, uninsured motorist coverage, comprehensive/collision, PIP (if in Florida), Medical Payment coverage, Federal or state filing, cargo coverage, and possibly pollution coverage.
Your Bobtail might need additional coverage such as trailer interchange, unlimited mileage or local trailer liability and physical damage.
If you're unsure about what kind of coverage you need, talking to a licensed and experienced insurance agent is the best advice. Especially regarding trucking insurance, you need an agent who understands the unique coverage you need.
Some of the terms and coverages that are frequently used with trucking insurance:
Auto liability- This type of insurance will protect you and your business if you or an employee is involved in an accident and found to be at fault. Liability Insurance will cover bodily injury claims, financial support for the medical expenses of the injured party, and financial reimbursement for the property damaged during the accident. This coverage can also cover expenses for attorney fees related to your defense.
Your insurance policy can be structured as a combined single limit or split limits. A combined single limit is a flat amount that applies to any combination of bodily injury and property damage liability claims. While split limits are three separate dollar amounts apply to each accident: per person limit, per occurrence limit for all injured person, and per occurrence.
Uninsured/Underinsured Motorist Insurance- If your truck is damaged or you get injured from another party that does not have insurance or does not have adequate insurance, this coverage can help pay the difference of expenses incurred.
Physical Damage (Comp/collision)-coverage that will pay for damage caused by an incident rather than an accident. Typically, this covers severe weather, theft, or vandalism.
Medical Payment /PIP -covers medical payments from injuries that occurred during an accident. PIP Insurance covers the policyholder as well as passengers.
Federal or state filings- This document is required by the FDOT to show that the policyholder has adequate financial responsibility to operate their vehicle.
Motor Truck Cargo Insurance provides insurance on the freight or commodity halted by a For- hire trucker. It covers your liability for cargo that is lost or damaged due to causes such as fire, collision, or striking of a load.
Trailer Interchange Insurance provides coverage for trailers being pulled under a trailer interchange agreement generally when the trailer is owned by another party. This is essentially physical damage insurance for non-owned trailers. This insurance protects you if the trailer is damaged by collision, fire, theft, explosion or vandalism.
You can also add endorsements (alteration of terms) to your insurance coverage that can add coverage for your cargo (whether owned or non-owned), pollution, bobtails, trailer interchanges, trailer liability and physical damage, and coverage for unlimited mileage.
If you own your truck or business, you will also need business insurance coverage. The most important of those coverage are General Liability Insurance and Workers Compensation Insurance.
General liability- protects your business if you're sued for personal injury or property damage. A typical policy will cover those accidents or damages that occur on-site or because of using goods or services sold by the company. In addition, coverages can be designed to cover additional costs like attorney fees or court costs.
Workers Compensation- Coverage and benefits can be obtained for the worker no matter who is at fault. For those workers injured in the workplace, medical expenses and income replacement may be necessary.
Let one of our Trucking Insurance specialists find the right coverage for you today. . Contact us to find out more about truck and trucking insurance in Fort Walton Beach, Crestview, Baker, Defuniak Springs, Holt, Milton, or Pace.